Learn the skills to manage your daily life.
Reduce or eliminate your anxiety and depression.
Improve your communication and relationships.
Live with less worry and concern.
Learn to get unstuck and move forward.

Be positive and engaging with people and opportunities.

Create healthy behaviors and improve your wellness.

Move beyond negative and traumatizing experiences.

Get a good night's sleep.

Go beyond surviving to thriving.

Be calmer, more peaceful, and confident.

Be healthier, empowered, and positive.

Start on a positive path to growth and well-being.

We are a diverse group of compassionate and experienced therapists who are non-judgmental, objective, caring, success-oriented and solution-focused. We are dedicated to helping you uncover your true potential and have the life you want - a life that is worth celebrating. We provide a variety of evidence based counseling and psychotherapy services to address the wide range of emotional and psychological issues related to anxiety disorders.


Our Staff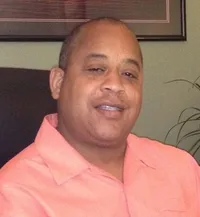 James Fitzgerald, LCSW, BCD, is a Licensed Clinical Social Worker, Board Certified Diplomate, and Certified Cognitive Behavioral Therapist (CBT) with over 30 years of clinical experience. He enjoys working with adults, children, and adolescents. He specializes in Clinical Hypnosis, Biofeedback, Behavioral Therapy, Rational Emotive Therapy and Cognitive Behavioral Therapy (CBT).

Rodney C. Hitchcock, MA, LMHC, GMHS, is a Licensed Mental Health therapist with 35+ years of experience helping people to heal and cope with life losses, trauma, and anxiety. He works with clients to find solutions to stressors that are part of everyday challenges. Interests include holistic health approaches, Qi Gong, and Tai Chi. Specializations include: Minority Mental Health Certification, Geriatric Mental Health Certification, and Trauma Debriefing Competency completion, clear understanding of co-occurring disorders.